MORE THAN JUST BASKETS
Need an engineered solution to better protect or positively position your parts?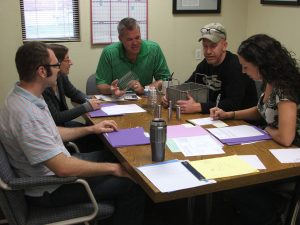 Three M Tool engineers will work to understand the operating conditions, purpose, and overall environmental constraints for the wire basket application. Each and every wire basket has a unique function and design intent. For this reason, we view your project as More Than Just Baskets!
Leading organizations in industries from Aerospace to Pharmaceuticals to Food Processing to Retail choose Three M Tool as their metal solution provider to design and deliver for their specific application because they know they need More Than Just Baskets!  They have a specific requirements and they turn to Three M Tool for a solution they can trust.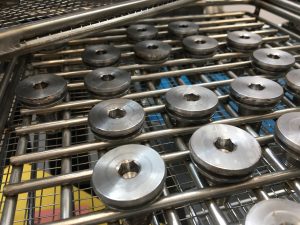 Engage our Expertise in Carbon and Stainless Steel Mesh Baskets.
For the last 20 years, Three M Tool has specialized in designing custom wire products for difficult and demanding applications. We offer unique metal fabricated designs for specialized industry needs. Our team of engineers will work to best understand and meet you needs through a quick engineering process.
We created AnySizeBasket.com as a convenient online ordering site to enable engineers to design their own standard profile wire mesh baskets.   A basket in three easy steps!   Our same quality and workmanship showcased in this website is on greater display at our parent site, ThreeMTool.com.   We hope to discuss your Metal, Mesh, or Machine requirement.