Posted: 08-03-2020
American Manufacturing – Any Size Basket Made In The USA.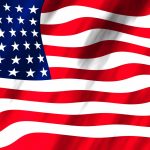 Our baskets are all made in York, Pennsylvania, USA.  Three M Tool, the parent company for AnySizeBasket, was established in 1946 and has been proudly employing US workers for over 70 years.  The manufacturing history of York, PA and Three M Tool is one of strength and adaptation to customer needs.
Our Heritage
Three M Tool was established as a result of the manufacturing expansion that took place in the early 1940's in York, PA due to the founding of The York Plan by many manufacturers.  The York Plan become a national model on how manufacturers could work together to solve customer demands, in this case a need for ammunition, vehicles, and supplies for the Allies of WWII.  This growth in manufacturing allowed our founders to establish a stamping company.  A main early product were stamped metal spools supplied to the local chain manufacturing companies in the area such as American Chain and Cable Company (ACCO).  Since this time, Three M Tool has been innovating and responding to customer demands, which has lead us to add the capabilities to make wire mesh baskets since start of the 2000's.
Our Workmanship
Any Size Basket made from this site is manufactured from the highest quality US steel and mesh.  Our workers are trained and tested in the certified weld practices, with standardized settings and testing during the weld process.  We guarantee our workmanship.
Our Process 
All wire mesh baskets start from a spool of wire rod.  This rod is straightened and formed into the base size frame for either your round  or rectangular shape.  The rod frame and handles are formed on computer-controlled bending machine allowing us to fabricate the unique size you require.  Each wire frame and support rods are TIG welded together to form the outer rod construction of the basket.  Rod size is determined base on the overall width and length of the basket, heavy wire sizes for longer spans.
Once the external wire frame is welded, the mesh lining is formed and resistance welded onto the frame.  To ensure no sharp edges and a good usable finish, the entire basket is completely deburred to remove sharp edges and weld spatter while blending smooth the edges.   At this point the basket would be quality checked to the print and either shipped or sent to get final finishing options.   Want to learn more on our process and capabilities, watch this video.
AnySizeBasket.com and Three M Tool are proud to supply USA made basket and jobs.